Factoria Business Park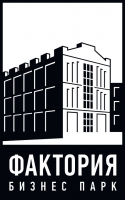 Factoria Business Park represents a complex consisting of several buildings of 2-5 floors each, all of them forming a common quarter. Part of the buildings have been built in the 19th century, the rest were erected later. Every building underwent capital renovation and replanning of premises and therefore, today Factoria complies with the requirements set for office centers of classes В and В+.
In the near proximity to the business park a large transport junction is located leading to the Third Transportation Ring, Leningradsky highway and Novoslobodskaya Street. Proximity to one of the most developed office submarket of the capital (Belorusskiy) and convenient transport access form doubtless advantages of Factoria Business Park. Perfect accessibility to the office center for automobiles is added by the proximity of Savelovskaya metro station which is very convenient for those using underground transport (only 400 meters or 5 minute walk).
Factoria provides for unlimited opportunities of business organization: renting small premises is equally possible as renting the entire building. Choice may be made between an office in the historical or modern buildings. Functional architectural solutions provide for maximum comfortable working conditions. Fine natural lighting and possibility of replanning of current premises may become a real gift for tenants preferring business park formats.
Factoria Business Park:
Class B and B+ office premises located at historic and modern buildings within business park area with two mini-parks.
Ultimately convenient transport accessibility.
One of the best tenant mixes including large international and Russian companies leading in their industries.
Professional and reliable landlord and an independent facility management company.
Go to project website www.factoria-bp.ru